Inscape Journey to Mallorca
august 20th to 25th, 2022
August 20 to 25, 2022
Take me to the islands! Mallorca has it all. Gorgeous beaches, charming villages, beautiful mountains and delicious cuisine. Enjoy a five night retreat on the island of Mallorca. Ideally situated, our private villa is tucked away in nature, has a beautiful swimming pool, and is in walking distance to some of the island's prettiest beach coves. 
Finca Ses Rotetes will be your home for five nights. The villa, gardens and pool are all private for our group. Enjoy a vino by the pool, yoga under the magestic oak tree, a coffee on the terrace and a walk to the beach. Our hope is that you feel right at home during your yoga holiday.
What's included in your yoga holiday?
Once you've arrived on-site, we will take care of the rest so you can Namaste All Day. 
Dates: Saturday, August 20th to Thursday, August 25th
A five night stay at a beautiful Mallorcan villa. You may choose a private or shared double room.
One to two yoga classes per day. Vinyasa by morning and meditation & yin in the evening.
All meals and beverages are including while on retreat.
Welcome drink and snacks on arrival day.

Five delicious vegetarian/vegan brunches served on-site
Four vegetarian/vegan dinners and beverages served on-site. 
One "night out on the town". Jennison will be treating you to dinner at a local restaurant on the island. Transportation, dinner and beverages included.
Two optional picnic lunches 

for you take to the beach or enjoy at the villa by the pool.

You have the option to "opt-out" of this picnic if you prefer to sample one of Mallorca's restaurants or Chiringuito (beach bar) on your own.
A traditional paella lunch

at the villa.
A couple of excursions will be planned for you while in Mallorca!
Wine tasting experience at a family-owned, ecological winery, Bodegas Oliver Moragues. Transportation, wine tasting, and traditional tapas included.
A visit to the spectacular caves- Coves del Drach. Transportation and admission to the caves and concert are included.
Bonus:
On-site retreat manager at your service. Jose will be on retreat with us to help with transportation needs, pharmacy runs, etc.
Special gifts for retreat participants to make your Inscape Journey even more memorable.
Your air travel is not included.
Travel to and from the retreat villa is not included*. 
This retreat has been designed so that you will not need to rent a car for your holiday. However, you are welcome to rent a car if you would like to explore the island on your own. Otherwise, *we can organize a few airport pick-ups, based on the arrival and departure times of the group members. Pricing will depend on group size and can range from 20€ to 80€ euros per person.
Travel and trip insurance.
Extra meals and drinks you enjoy on your own.
Extra excursions or activities you may choose to add onto your yoga holiday such as a boat trip to hidden coves, sunset cruise or massages on-site.
Early Bird Price Until March 1st, 2022
The villa has 8 bedrooms and 7 bathrooms. For our guests, we have set aside three options for private rooms, with a *private, ensuite bathroom. There are four other rooms are shared double rooms, with two single beds in each. The shared rooms can be booked with a friend or for two single travelers.
Early bird pricing for deposits made before March 1st.
Shared room with two twin beds- 950€ per participant (3 beds available)

Regular price after March 1st: 1010€
Private bedroom and bath- 1230€ per participant (Both rooms are reserved)

Regular price after March 1st: 1290€
*One bedroom is a private room with a shared bathroom. Price is 1200€/1260€
Suggested arrival time on Saturday, August 20th: between 11:00 and 16:00 (arrival to the retreat location by 17.30)
Suggested departure time on Thursday, August 25th: between 12:00 and 14:00 (official check-out time is 14:00).
Saturday– Arrival Day, welcome drink, Yin-Yang Yoga, dinner at the villa
Sunday– Breakfast, Vinyasa Yoga, free time and massages, paella lunch, free time, Yin Yoga, dinner out on the island
Monday– Breakfast, Vinyasa Yoga, wine tasting and brunch, free time, Yin Yoga, dinner at the villa
Tuesday– Breakfast, Vinyasa Yoga on the beach, picnic lunch and free time/ massages, Yin Yoga, dinner at the villa (optional sunset cruise)
Wednesday– Breakfast, Vinyasa Yoga, visit to Coves del Drach, picnic lunch and free time, Yin Yoga, dinner at the villa
Thursday– Breakfast, Vinyasa Yoga on the beach and closing ceremonies, departure
Payment to be made by Stripe, bank transfer, or PayPal. Email Jennison for details. 
In order to reserve your spot, we ask for a non-refundable deposit of 250€.
Total retreat payment due by June 1st, 2022
Any cancellations made before June 1st will receive a full refund of the amount paid by participant, less the 250€ deposit.
Any cancellations made between June 2nd and July 1st will receive a 50% refund of the total price paid by participant.
Any cancellations made between July 2nd and July 31st will receive a 25% refund of the total price paid by participant.
No refund for cancellations made after July 31st.***
***We are aware that many unforeseen circumstances may occur and result in the event of a cancelation. In the event of the cancelation, if you are able to fill your spot or if the spot can be filled by a participant on the waiting list, we would be happy to refund your payment, less the 250€ non-refundable deposit. Please contact Jennison about COVID-related cancelations.
*If borders close due to COVID-19, you will be refunded the retreat amount, less the 250€ deposit, which is transferable to a future retreat.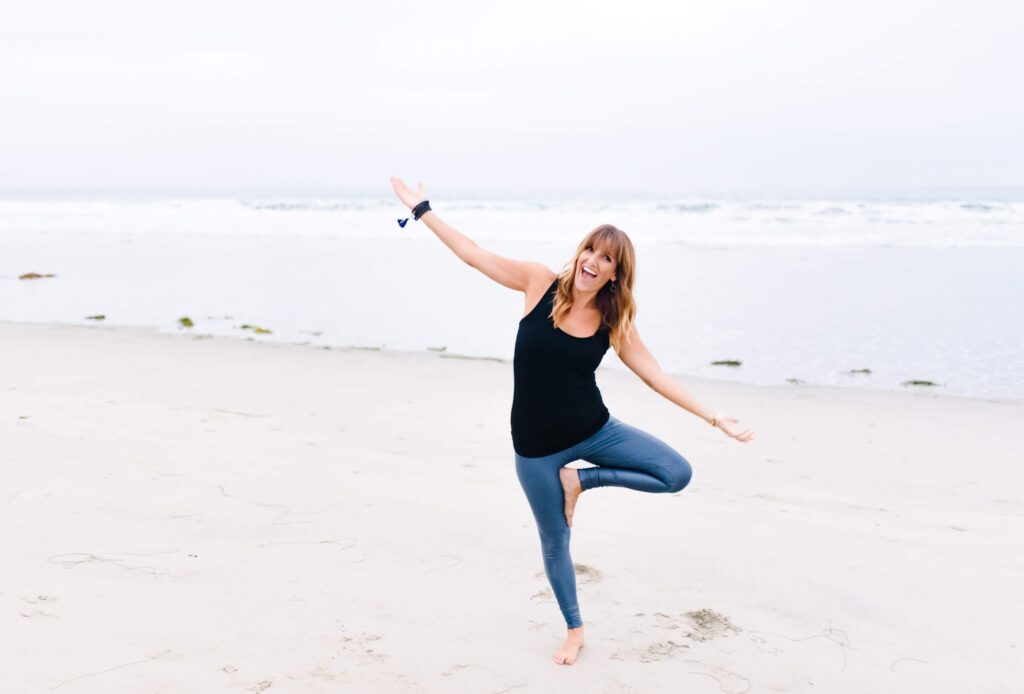 Hi, I'm Jennison, your retreat host! 
I am so excited to share this retreat with you. As a seasoned yoga teacher of over 10 years and a retreat leader for five years, I am passionate about creating meaningful and memorable yoga experiences. 
You can expect a light-hearted, spirit-nourishing retreat that leaves you feeling connected, appreciated and loved.
All levels of practitioners are always welcome. Remember, "yoga is not about touching your toes, but what you learn on the way down." 
See you on the mat, my friend 🙂