Inscape Journey to Morocco
A Retreat of Culture and Connection

This retreat is currently fully booked. Please contact Jennison to be added to the waiting list.
The colors. The flavors. The culture. The vibrations.
Morocco is the ultimate getaway. Dive into an exotic cultural experience on the coast of Morocco.
Our private beachfront riad in Essaouria serves as our homebase for relaxation, heritage, art, and exploration.
Lose yourself in the charm of the local, seaside medina during the day and fall sleep to the sound of the waves at night.
Rooftop yoga, unforgettable meals, sunsets, markets, bathhouses… what more could you ask for?
Let's retreat.
Location and Accommodation
Essaouira sets itself apart from the hectic energy of Marrakesh, truly allowing you to retreat to a charming, cultural escape. The historic Medina, the majestic ramparts, the beach, the culture, the nature … once you enter Essaouira, you will fall in love with the charm and beauty of the city.
Riad Kafila, a traditional Moroccoan home, will be your home for four nights. A calm oasis, just steps away from the markets, bustling restaurants and a few minutes walk to the harbor and kilometers of soft sand beaches…you have everything you need for a relaxing retreat of culture and connection.
What's included in your yoga holiday?
Once you've arrived on-site, we will take care of the rest so you can Namaste All Day. 
Dates: Tuesday, March 14th to 18th OR Wednesday, March 15th to 19th (exact dates will be confirmed soon once flight schedules are set.)
A four night stay at a traditional Moroccan home. You may choose a private or shared double room. Each room has a private bathroom.
One to two yoga classes per day. Vinyasa by morning and sunset meditation & yin in the evening.
All meals and beverages are including while on retreat.
Four delicious vegetarian breakfasts served on-site each morning.
Three vegetarian/vegan lunches served on-site.
Four nourishing dinners including one "night out on the town". Jennison will be treating you to cultural experience with dinner at a local restaurant in town.
A couple of excursions will be planned for you while in Essaouira.
A traditional Hammam bath experience with your selection of body scrub. You have the option to add-on a massage or facial to this experience for an additional price from 20€.
A two hour camel ride including a stop for tea and cakes in a local village.
Special gifts for retreat participants to make your Inscape Journey even more memorable.
Your air travel is not included.
Travel to and from the retreat villa is not included*. 
There will be one group transport arranged for the arrival and departure days. The owners of Riad Kafila are happy to help you to organize trusted transport if you are arriving outside of the group transport times or staying in Morocco for an extended period of time. Pricing depends on group size.
Travel and trip insurance.
Extra meals and drinks you enjoy on your own.
Extra excursions or activities you may choose to add onto your yoga holiday such as a halfday trip including lunch and wine tasting (min. 4 people), water sports or surfing lessons, cooking class, extra massage or other body treatments, bicycle rentals, etc.
Early Bird Price Until December 1st, 2022
Riad Kafila offers the option for private or shared accommodations. Each bedroom has its own bathroom. Shared accommodations feature two single beds. Shared rooms can be shared by two friends or single travelers.
Early bird pricing for deposits made by November 1st.
Shared room with two single beds- 595€ per participant (two reserved, none available. Message me if you would like to book with a friend and we can change one of the single rooms to a shared room.)

Regular price after November 1st: 655€
Private bedroom and bathroom- 700€ per participant (four reserved, none available.)

Regular price after November 1st: 755)
Suggested arrival time TBD
Suggested departure time TBD
 
Sample itinerary, subject to change:
Day 1– Arrival Day, Welcome Yin Yang Yoga, group dinner
Day 2– Rooftop Vinyasa Yoga, breakfast, free time to explore the town and markets, lunch, group camel ride, Sunset Yin Yoga, dinner.
Day 3– Vinyasa Yoga, breakfast, Hammam and massages, lunch, free time, Yin Yoga, dinner out on the town.
Day 4– Rooftop Vinyasa Yoga, breakfast, optional free day for relaxation, water sports, or option for a half-day excursion (min 4 people), Yin Yoga, final group dinner.
Day 5– Vinyasa Yoga on the beach, breakfast, departures
Suggested Airport- Marrakesh (About a 2.5 hour drive from the retreat venue in Essaouria).
Or Essaouria Airport.
We will coordinate our travel plans (and exact dates) in November when the flight schedule is more secure. We may choose to book flights from Barcelona or Madrid to Marrakesh, depending on ideal connections.
There will be one organized group transport to and from the retreat. The hotel, Riad Kafila, will be able to help you to arrange trusted private transport if your travel times fall outside of when the group transport is scheduled.
Payment to be made by Stripe, bank transfer, or PayPal. Email Jennison for details. 
In order to reserve your spot, we ask for a non-refundable deposit of 175€.
Total retreat payment due by January 1st, 2023
Any cancellations made before January 1st will receive a full refund of the amount paid by participant, less the 175€ deposit. 
Any cancellations made between January 2nd and February 1st will receive a 50% refund of the total price paid by participant.
Any cancellations made between February 2nd and February 28th will receive a 25% refund of the total price paid by participant.
No refund for cancellations made after March 1st.***
***We are aware that many unforeseen circumstances may occur and result in the event of a cancelation. In the event of the cancelation, if you are able to fill your spot or if the spot can be filled by a participant on the waiting list, we would be happy to refund your payment, less the 175€ non-refundable deposit. 
*If borders close due to COVID-19, you will be refunded the retreat amount, less the 175€ deposit, which is transferable to a future retreat.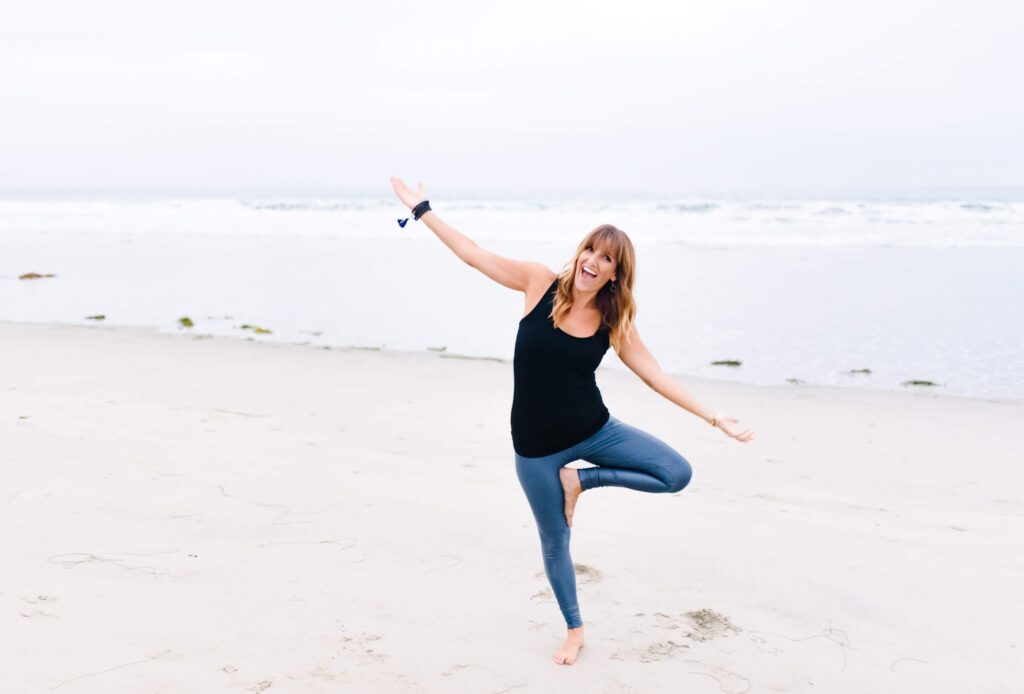 Hi, I'm Jennison, your retreat host! 
I am so excited to share this retreat with you. As a seasoned yoga teacher of over 10 years and a retreat leader for five years, I am passionate about creating meaningful and memorable yoga experiences. 
You can expect a light-hearted, spirit-nourishing retreat that leaves you feeling connected, appreciated and loved.
All levels of practitioners are always welcome. Remember, "yoga is not about touching your toes, but what you learn on the way down." 
See you on the mat, my friend 🙂