Inscape Journey to Portugal
July 24th to 28th, 2024
(Women only)
Join us for a soulful, seaside retreat experience at Ericeira Soul Guesthouse. Located in a charming Portugese village and only 100 meters from the beach, this retreat allows you to chill out, explore and experience something completely new!
Ericeira Soul Guesthouse will be your "home away from home" for four nights. The guesthouse is our little oasis within the charming surfing village.  The beach is within a few minutes walking, as well as yummy restaurants, surf schools and fun places to shop. You will have plenty of free time explore and enjoy!
What's included in your yoga holiday?
Once you've arrived on-site, we will take care of the rest so you can Namaste All Day. 
Retreat Dates: Wednesday, July 24th to Sunday, July 28th, 2024
A four night stay at a charming Portugese guesthouse. You may choose a private or double room.
One to two yoga classes per day. Vinyasa by morning and meditation & yin in the evening.
Breakfast and dinner are included during your retreat. As this retreat is located in a village, we wanted to give you the opportunity to try the local fare and explore the town at your own pace during the day.
Four delicious breakfasts served on-site
Three group dinners out at a various Portugese restaurants in the village.
One wine tasting and dining experience at a lovely family-owned winery. Transportation included.
Bonus:
Special gifts for retreat participants to make your Inscape Journey even more memorable.
New friends!
Extra fun! You can book meet some of the group in Lisbon the night before the retreat for an optional group dinner and shared transport to the retreat venue on Wednesday.
Your air travel is not included.
Travel to and from the retreat villa is not included*.
*We will organize one shared group transport from Lisbon to Ericeira on Wednesday midday. (Average cost is 25€ per person)
This retreat has been designed so that you will not need to rent a car for your holiday. However, you are welcome to rent a car if you would like to explore the surrounding areas during your free time.
Travel and trip insurance.
Daily lunches.
Extra meals and drinks you enjoy on your own.
Extra excursions or activities you may choose to add onto your yoga holiday such as SUP rentals, a surfing class, massages, or a day trip.
If you choose to rent a car or organize a short day trip, you may want to check out these nearby locations: Sintra, Cascais, or Obidos!
Want to surf? We will organize an optional group surfing lesson for anyone interested in learning together!
Early Bird Price Until December 1st, 2023
The villa has 8 guestrooms, each with a private bathroom. For our guests, we have set aside four options for private rooms, and four double rooms. The shared rooms can be booked with a friend or as single travelers.
Early bird pricing for deposits made before December 1st. Please contact Jennison before making your deposit.
Prices increase by 50€ for deposits made after December 1st, 2023.
Double room (4) with two single beds and private bathroom- 875€ per participant (4 available)
Private bedroom (4) with a double bed 

and private bathroom-

1175€

 (4 available)
Suggested arrival times: Join us in Lisbon on Tuesday, July 23rd for an extra night of fun! We may organize an optional group dinner onTuesday night for those who are interested in getting to know their fellow retreaters before the start of the event. Please note, this will not be included in the price of your retreat. We will organize a shared transfer service to the retreat on Wednesday midday.

Please arrive to the guesthouse by 17:00 on Wednesday, July 24th for the start or the retreat.
Tuesday– Optional arrival day in Lisbon
Wednesday– Arrival Day, welcome drink, Intention setting and Yin Yoga, dinner in Ericeira village
Thursday– Vinyasa Yoga, Breakfast, free time and optional surfing class, Yin Yoga, dinner in the village
Friday– Vinyasa Yoga on the beach, Breakfast, free time Yin Yoga, Wine Tasting and Dinner at a local winery
Saturday– Vinyasa Yoga, Breakfast, Final group dinner in the village
Sunday–  Vinyasa Yoga, Breakfast, Departures
Payment to be made by Stripe (credit card) or PayPal through the online booking system. 
In order to reserve your spot, we ask for a non-refundable deposit of 250€.
Total retreat payment due by May 1st, 2024
Any cancellations made before May 1st will receive a full refund of the amount paid by participant, less the 250€ deposit. 
Any cancellations made between May 2nd and June 1st will receive a 50% refund of the total price paid by participant.
Any cancellations made between June 2nd and June 30th will receive a 25% refund of the total price paid by participant.
No refund for cancellations made after June 30th.***
***We are aware that many unforeseen circumstances may occur and result in the event of a cancelation. I have kept the deposit to a low amount to reduce the financial impact of a possible cancelation. In the event of a last minute cancelation, if you are able to fill your spot or if the spot can be filled by a participant on the waiting list, we would be happy to refund your payment, less the 250€ non-refundable deposit. 
"I'm a huge fan of Jennison's yoga retreats. Jennison clearly puts so much thought and care into creating these retreats. When that is combined with the wonderful groups of women who attend, the gorgeous destinations, and the fact that literally everything is taken care of for retreaters, the result is always a really relaxing, enjoyable trip with plenty of laughter, delicious food and reliably fantastic yoga classes!"
"Amazing, in every way possible. You feel like you are part of a family/community as soon as you start the trip. Everyone has this amazing energy within them and makes you feel supported and understood. The yoga workshops and journaling also challenge you to step out of your comfort zone and have a deeper connection with yourself. As I said, amazing."
"Jennison brings together a perfect package for a yoga retreat. Yoga, location, food and fun. I love that you can also spend time with your fellow retreaters or just do your own thing, these retreats give you the time to reflect, plan or just relax."
"I loved the experience. It was a mini holiday in Italy, with a lot of lovely ladies, good food, good wine and relaxing yoga classes. I forgot how beautiful Italy is. The combination of Italy, the connection with the ladies, the fun activities, yoga classes and Jennison made the perfect retreat for me. I loved it."
"Although the yoga is very meditative and deep I loved the sense of playfulness in all of the sessions and group dinners which made everything so fun as well as very uplifting."
"Jennison, I was really moved by this retreat and you reminded me and gave me many tools to develop some things about myself. Thank you! You are such a unique person and make such special experiences."
"The classes for me were the highlight because the environment was perfect- the beautiful mountain view in the background combined with essential oils, personal adjustments and massages in the yin class was extremely relaxing for me and helped me to stay in the moment."
"This was a sublime retreat in a stunning location with delicious food! I can't wait to go back."
"So welcoming! It's just a great experience!"
"In a nutshell; a wonderful chance to experience yoga, meditation and intention setting with friendly, like-minded people in a beautiful location. Lots of attention to detail and extra treats woven in to the experience make Jennison´s retreats special."
"It is a great opportunity to get out of the city and go to a place surrounded by nature where you can enjoy good company, peace and quiet, and take some time out for yourself."
"Jennison prepares everything so detailed and you can tell it comes from her heart. She is the reason why everyone loves her retreats, she is so loving and caring and makes us bond with one another. SHE is unique and special and makes everything around her as special as her."
"A weekend was the perfect amount of time to discover this hidden gem in the mountains of Castellón, where I met friendly and open like-minded people, worked on my yoga practice in different styles, and enjoyed time for relaxing and discovering nature, and eating fresh vegetarian cuisine all set to breathtaking views and perfect weather. Having all costs included, it is a really manageable and economical way to pamper yourself."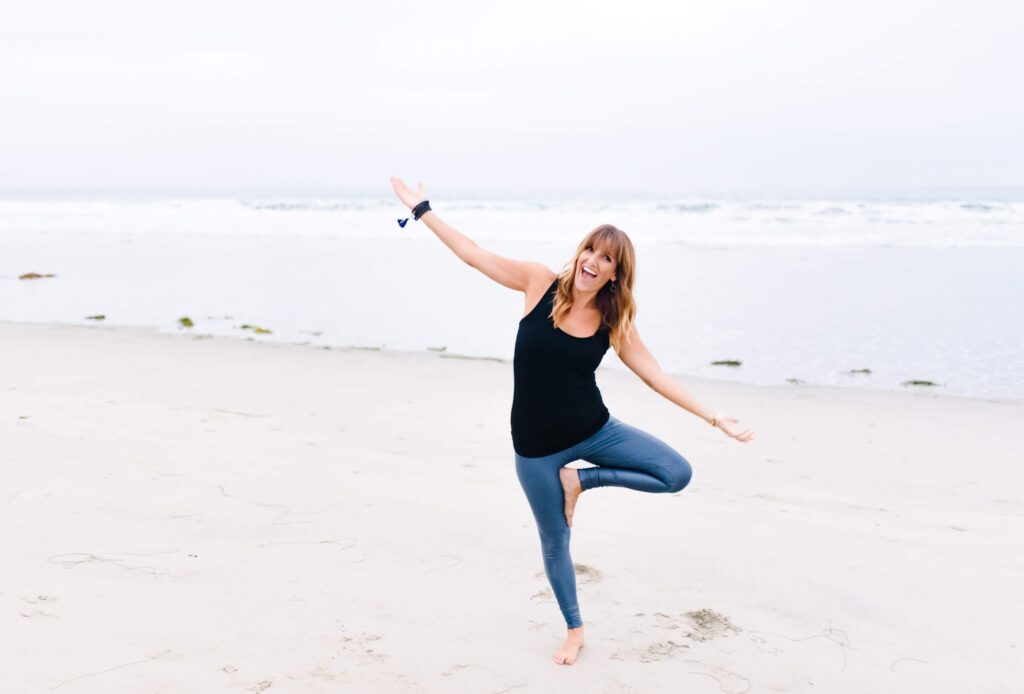 Hi, I'm Jennison, your retreat host! 
I am so excited to share this retreat with you. As a seasoned yoga teacher of over 10 years and a retreat leader for over five years, I am passionate about creating meaningful and memorable yoga experiences. 
You can expect a light-hearted, spirit-nourishing retreat that leaves you feeling connected, appreciated and loved.
All levels of practitioners are always welcome. Remember, "yoga is not about touching your toes, but what you learn on the way down." 
See you on the mat, my friend